7 Differences Between Boyz & Gurlz (PART 1)
Hye all!!!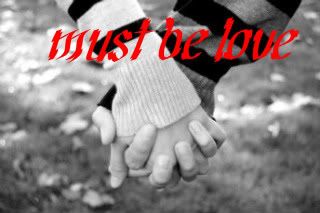 Ari ni entri CM spesel ckit..Entri khas untuk halwa mata kaum adam kat luar sana tu..
Kepada kaum hawa pon digalakkan bace nih klu korang nak tau pakwe or boipren or asben korang betol2 paham korang or tak..
Meh CM nak kabo betapa bezanya pemahaman/penilaian
kebanyakan
lelaki Vs. kaum hawa nih :-
PENILAIAN # 1 :
SHE'LL NEVER BE SATISFIED.
Truth :
Wanita nih jenis yang sukakan kesempurnaan ye Cik abams Cik abams sume.. Wanita akan sentiasa cuba cari jalan to make things better. So, jangan la pandang cadangan2 yang aweks korang bagi tu as complaints or critisms, but as her desire to make the relationship or situation the best that it can be okeh..
PENILAIAN # 2 :
A STRONG, CONFIDENT WOMAN DOESN'T NEED A MAN TO TAKE CARE OF HER.
Truth :
Ohhh, jangan skali2 pk pompuan jenis cani tak perlukan korang kaum adam sebagai pelengkap idup dorang. Everyone loves to be taken care of and to feel needed. Kalau pon la bini korang tu reti repair paip bocor kat umah korang tu sendiri, or mmg da terer giler tukar minyak itam kete sendirik, dorang tetap akan cari korang jgk..Korang nak tau sbb ape? Sbb dgn adenye korang di sisi wives or gurlpren2 korang nih akan buat dorang rase selamat & dilindungi.. So, jgn sekali2 berenti dari bertanye,
"Ade ape2 yg awak nak saya tolong?"
.Kompem girl2 korang sgt epi bile korang slalu tnye soklan nih..Tapi jgnla pulak korang balik2 duk tanye
"Awak ade lelaki lain ke slain saye?"
, atau
"Awak ade curang dengan saye tak?"
..Pompuan sgt menyampah tiap kali lelaki tnye soklan2 cani..Korang hanya akan wat dorang rasa bengang jerr
(Silap2 dapat penampor pree plak..)
.., Coz cara korang tanye tu seolah2 korang x percayekan dorang..
Beware!
Jangan sampai u guys kene dump ngn gurl2 korang juz bcoz of those stupid questions okeh..
Adesss, penat ar mengarang..Cukup ar 2 point dulu utk ari ni yeh?..
Esok2 CM update
PART 2
plak..Kalau nak tau ape lagi percanggahan penilaian boy2 ngn gurl2 neh rajin2la jenguk belog CM nih hokeh?.~
P/S : Segala penulisan berkenaan topik ini adalah berdasarkan kanta kehidupan & penghayatan CM sendiri okeh..No offend! No hard2 feeling ok! Sebarang komen sgtlah dialu2kan..
Till then, ciow!!! ^_~